Dear Broker,
On Friday 15th January Aviva held its awards ceremony for the Aviva Broker Community Fund, where 30 donations from a pot of €100,000 were given away to charities and community
organisations across the country, as nominated by brokers.
Williams Syndrome Ireland nominated by Willis Tower Watson took the top charity donation of €20,000. The four runners-up of €5,000 each in the charity category were CARMHA nominated by SYS Wealth & Financial Planners, Irish Guide Dogs nominated by Provest Private Clients, Delta Centre nominated by Hooper Dolan Insurance Ltd, and Blood Bikes Leinster nominated by Pembroke Insurance.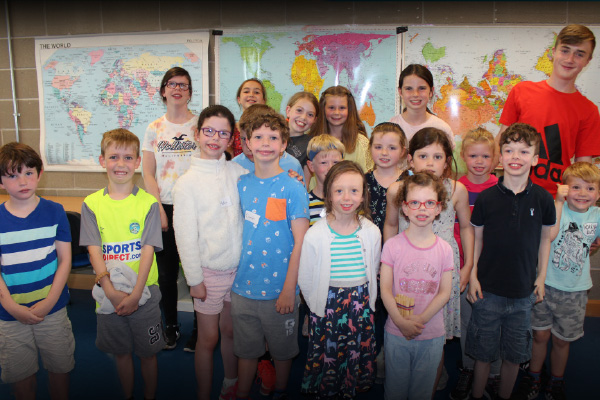 There were three winners of the community organisation donation of €10,000. These included Creggs Rugby Club nominated by Aengus Oates Financial Services, Galway Swimming Club nominated by Nevin Life & Pensions Ltd, and Boden Park Residents Association nominated by Chartered Financial Solutions. Two runners-up received €5,000, Westival nominated by Hastings Insurance Brokers and The Hills Cricket Club nominated by Squaremile Financial Consultants.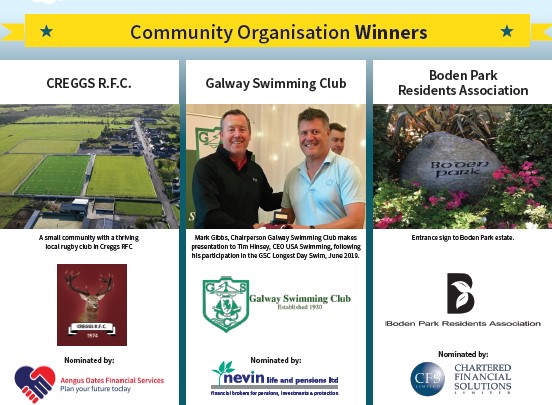 An additional 20 donations of €1,000 were pulled from a draw on the day. For full details, click here
Thank you to all brokers who submitted nominations to the 2020 Aviva Broker Community Fund. The work that is being undertaken by the charities and community organisations that you nominated is truly inspirational.
Yours sincerely,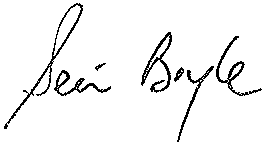 Seán Boyle
Head of General Insurance Sales & Distribution
For more information visit avivabroker.ie or speak to your Business Development Manager

You're safe in the hands of Aviva

Aviva Insurance Ireland Designated Activity Company, trading as Aviva, is regulated by the Central Bank of Ireland. A private company limited by shares.
Registered in Ireland No. 605769. Registered Office: One Park Place, Hatch Street, Dublin 2, Ireland, D02 E651.


The information transmitted is intended only for the person or entity to which it is addressed and may contain confidential and/or privileged material. Any review retransmission, dissemination or other use of, or taking of any action or reliance upon this information or entities other than the intended recipient is prohibited. If you received this in error, please contact the sender and delete the material from the computer.